Salvador
In the state of Bahia.
Text written by Niclas Lillman
Salvador, the capital of state Bahia, is the third largest city in Brazil, if you measure on the number of inhabitants.

An interesting thing (that I didnīt understand until reading about it after leaving Salvador...) is the around 85 meter high escarpment that divides Salvador into the "Upper Town" and the "Lower Town". This gives the whole city a strange uniqueness. There is an elevatorthat has connected the two levels since 1873.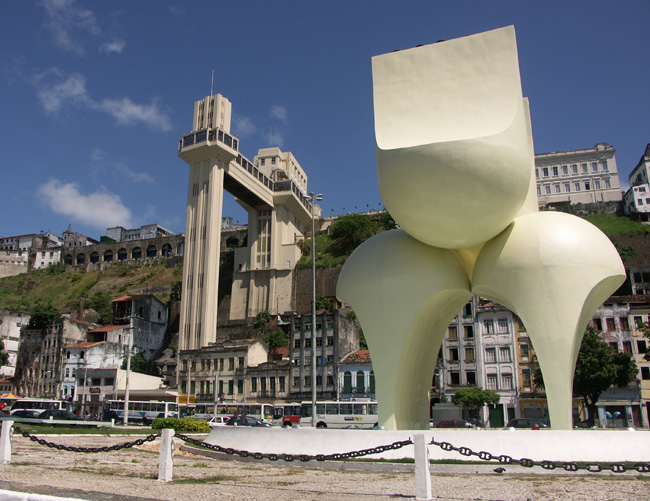 One of the most famous sights from Salvador : Lacerda Elevator

The colorful Historic Centre
While in Salvador you must visit the The Historic Centre. It is a part os the city that has kept a "historic" touch to the it, something that is clearly shown by the beautiful houses painted in strong colors.

The Historic Centre was designated a World Heritage Site by UNESCO in 1985.




Another beautiful building
| | |
| --- | --- |
| Donīt hold back on the colors! :) | |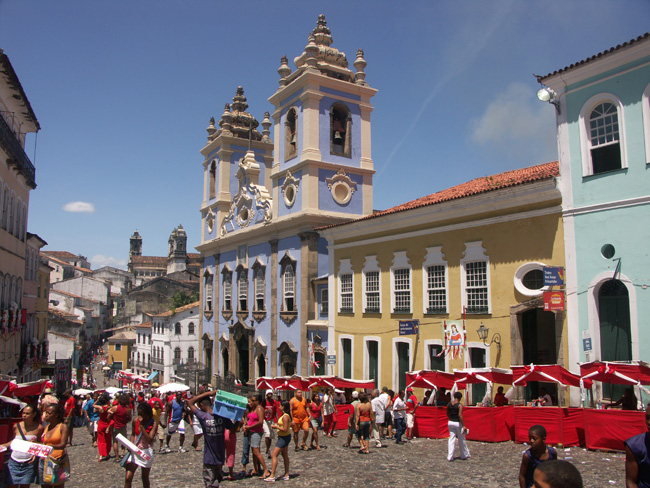 Church of Our Lady of the Rosary of the Black People, at the Pelourinho square
When I was in Salvador there was some kind of religious festival going on. The streets of the Historic Centre were crowded with thousands of persons singing and dancing. It was actually difficult to pass through the area because of the crowding.

Most people were wearing red and white clothes and there was a lot of fireworks and burning going on. I canīt say I understood everything of it, but it was an amazing exprerience anyway. :)




A gringo lost in the crowd...
| | |
| --- | --- |
| Street food served with a smile! | I love eating in the streets, and in the Historic Centre there was lots of exciting typical Bahia stylish food to test. |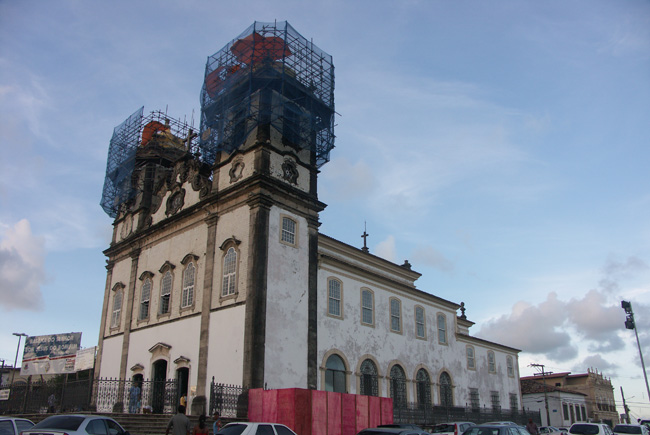 Nosso Senhor do Bomfin
The church of Nosso Senhor do Bomfin is a healing church, and itīs supposedly one of the most famous churches in Bahia. It has a special room dedicated to showing thousands of pictures of people who have survived sure deaths due to accidents or sicknesses. Really intriguing.

Every year in January there is a special feast associated with the church that brings thousands of worshippers from far around to Salvador.
Copyright 2005 - 2011 by InfoaboutBrazil.com - Contact us
Powered by Siteastic version 0.2