--> Places --> Praia Grande
Praia Grande
In the state of São Paulo.
Text written by Niclas Lillman
Praia Grande is a municipality in the state of São Paulo in Brazil, but most of all it holds an enorous beach. Hence the name "praia grande" which translated to English means "big (or long) beach".

The beach is without doubt the main attraction. If you go to Praia Grande you hang out on the beach during day time and take stolls along the crowded boulevard in the evening.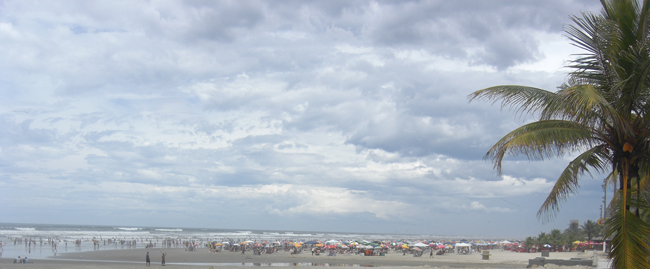 The vast beach of Praia Grande has room for thousands of sun loving visitors.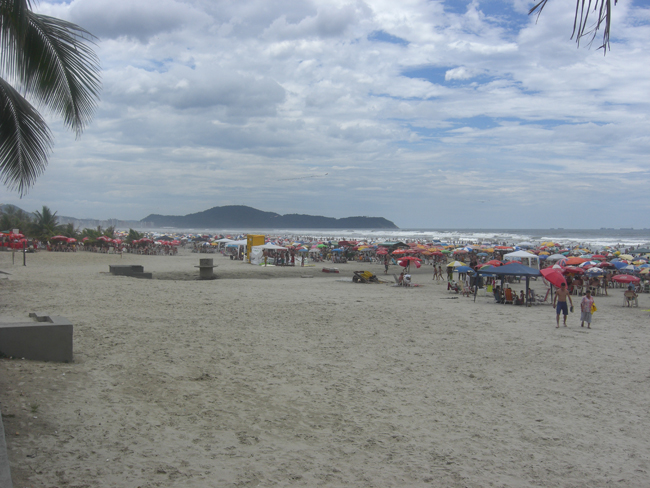 Getting to Praia Grande from the city of São Paulo is best done by car, carefully following the steep roads that caress the mountainside along the 800 meter way down. Friday afternoons are best avioded though, as literary millions of Paulistas escape from the polluted city to find some peace and harmony at the beach over the weekend.

If you are lucky, the ride will take just above an hour, but choosing the wrong day or having bad luck with weather or accidents could prolong your car trip with up to severeal hours. I have friends who have spent over 12 hours in their car going from São Paulo to Praia Grande on New Years Eve. Guess where they celebrated?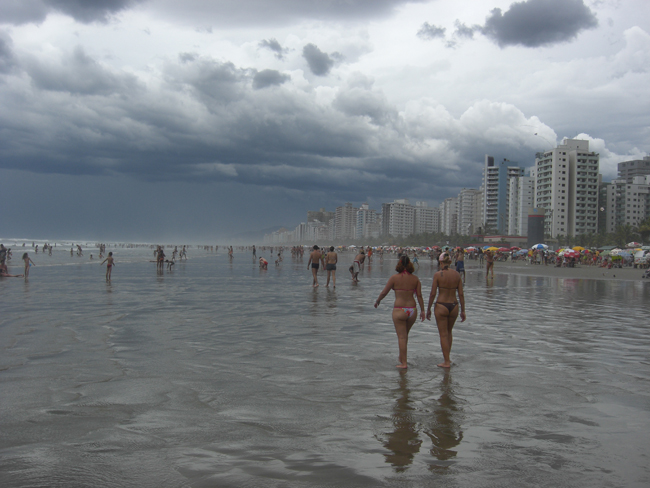 A cloudy day at the beach.
The beach has typical Brazilian fine white sand and is beautifully set against the residential buildings in the background. The beach is great for practicing beach sports, swimming or just drinking a cold beer in the sun.

Even on a cloudy day you will find the beach crowded with people during the weekends and in the vacation period.
Copyright 2005 - 2011 by InfoaboutBrazil.com - Contact us
Powered by Siteastic version 0.2